Total Aircraft Support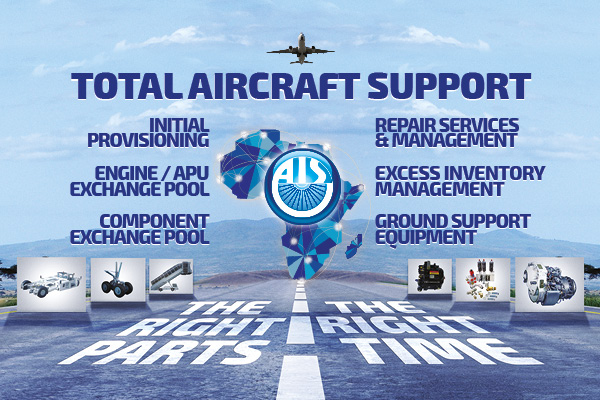 We have expanded our capabilities comprehensively to provide Total Aircraft Support including our Engine/APU Exchange Pool Program, Component Exchange Pool Program, and our Component Exchange Pool Program as well as our Repair Management solutions from our EASA and FAA certified MRO shop. In addition we want to hear how our Initial Provisioning Package can be tailored to your needs or how we can help you manage your Excess Inventory.
Access to a Pool of Engines and APU's for Exchange or Sale provides cost effective measures to our clients assuring their aircraft continue to operate safely, reliably and economically.
Providing flexible & customized exchange programs for all aircraft components for cost saving, efficiency principals.
For new fleets, we provide Initial Provisioning of RSPL on contract basis as well as Post - Initial Provisioning warranty administration.
AIS partners with a global industry leader, TLD Group, to supply our clients with state-of-the-art Green GSE like Push Back & Conventional Tractors, Ground Power Unit, Cargo Containers, post purchase spares, & more.
The AIS consignment programs are designed to convert your excess inventory into liquid capital. Our goal is to combine your resources with our resources to our mutual benefit.