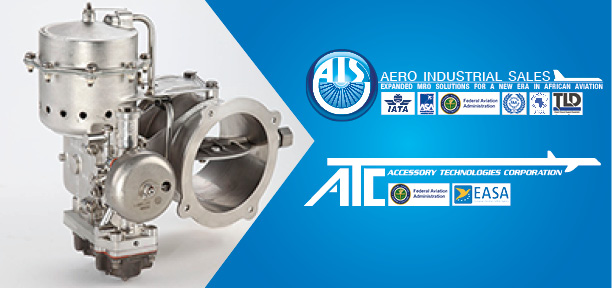 Strategic Partnership for Aviation Repair & Overhaul Service
New York, September 24, 2015: The agreement between Accessory Technologies Corporation (ATC) and Aero Industrial Sales (AIS) is timely and with great potential. The expertise of ATC in servicing the Boeing family including the B737 NG and Classic, B777, B787, along with the Embraer E170/90 and Bombardier CRJ family, efficiently enables AIS to perform its role as distributor and service provider at an even higher level. AIS is an FAA AC 0056A / ASA-100 accredited distributor for commercial aviation spare parts, avionics, components, chemicals and Ground Support Equipment. Through expanding MRO services, stocking vital aircraft parts, necessary consumables, or integral ground support equipment, AIS enhances its capacity to keep its clients GSE operating and aircraft flying. According to Mohammed Mahmoud, President and Founder of AIS, this agreement means AIS can diversify even more of its clients options. "We are happy to have an agreement with Accessory Technologies to provide the skilled services that are a premium in aviation maintenance and repair. Our African clients are seeking to be unburdened from the high cost of operations and its our role to assist them in this pursuit." ATC specializes in servicing pneumatic valves, electro-mechanical actuators, and electrical components such as APU starters and fans. It operates an FAA/EASA class I, II and III certified repair facility and is the recipient of the 2013 & 2014 prestigious FAA Diamond Award of Excellence. The facility operates a focused, efficient, reliable and precise repair service that exceeds expectations. ATC Vice President, Matt Mazzili, is confident his investment in craftsmanship and tools will enable this to be a successful venture. "We invest in the finest testing equipment available, employ only experienced technicians, provide them with rigorous training, and require multiple testing procedures to ensure accurate results." Through a commitment spanning decades, AIS has earned the trust of African Airlines to supply them with quality, cost-effective parts and solutions. Dahir Mohammed, VP of Sales and Marketing believes, "The role of air transportation throughout Africa in the coming decade will only become more vital and we want to be apart of the enablers of this growth."
In addition, both AIS and ATC have the ideal location of being within minutes of each other and JFK International Airport. This gives you the following advantages:

Faster turn-time of repair units
Reduce and economical repair costs as to satisfy our customers
Full custom reporting, trend analysis, and technical support
Digital images archived for all incoming and outgoing components
All part numbers and serial numbers tracked for service history information and to confirm warranty eligibility (even if not sent in for warranty service).
FAA approved replacement parts and FAA-DER approved repairs available for utilization upon customer approval
Comprehensive subject matter expertise in the types of components that we service
Standard 1 year warranty period This new partnership is expected to offer an advantage of reduced lead time for AOG and non-stocked inventory deliveries.