AIS & ATC Repair Management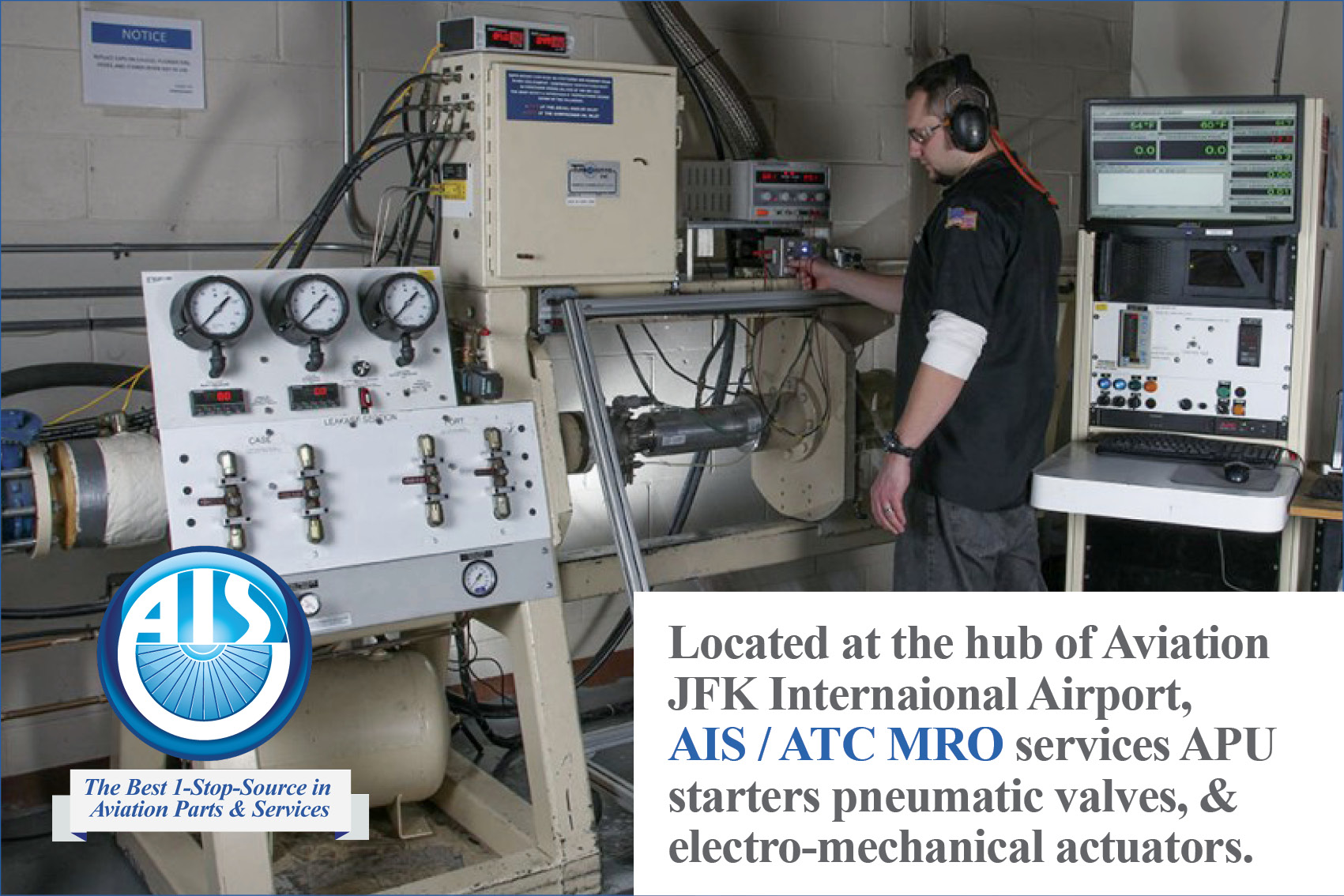 Our Repair Management agreement with ATC aims to provide you with cost effective MRO expertise from the global hub JFK International Airport.
We assure your clients of the absolute commitment to detail and safety in the most efficient manner possible. Our capabilities have been enhanced with FAA/EASA class I, II and III certified repair qualifications to provide services for pneumatics, actuators, and electrical components such as APU starters and fans. Our services begin with the talented engineers and technicians and are supported by the state-of-the-art facility's, precision equipment and tooling which assures our clients their needs will be met from today well into the future.
5 Main Features for AIS/ATC MRO
Standard 1 year warranty period
PNEUMATIC VALVES: servicing anti-ice valves, start valves and more.
ELECTRO-MECHANICAL ACTUATORS: repair and quality precision through digital gauges for the varied force application tests.
APU Starters and Fans: Maintenance, repair, and Quality assurance through focused expertise and technological investment.
All part numbers and serial numbers tracked for service history information and to confirm warranty eligibility (even if not sent in for warranty service).
FAA approved replacement parts and FAA-DER approved repairs available for utilization upon customer approval